---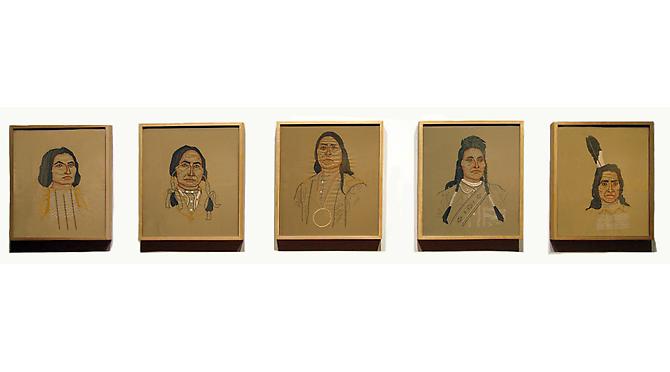 ---
Emily Prince
Emily Prince's ongoing project American Servicemen and Women Who Have Died in Iraq and Afghanistan (but Not Including the Wounded, nor the Iraqis nor the Afghans) offers a detailed rendering of the human cost of the United States' intervention into the Middle East. To date, the project is comprised of over 4,000 hand-drawn portraits of the American service men and women who have lost their lives in the conflict. The project was recently featured in the 52nd International Art Exhibition of the Venice Biennale, curated by Rob Storr and the Wanås Foundation, Sweden. Kent Fine Art and the artist created a website dedicated to the project:
The American Servicemen and Women
.
Raised in the Sierra Nevada Mountains, Prince was enveloped by the forest, and artifacts left behind by the Native Americas who once inhabited the land. She grew to recognize the relationship these original inhabitants had with their environment and sought to make a personal tribute to the memory of some of those individuals. In
Bury My Heart at Wounded Knee
(2006), Prince hand-embroidered the portraits of five Native American chiefs in an attempt to familiarize herself with a significant aspect of American history which was largely absent from her formal education.
In her earliest project
Familiar
(2004), Prince had recently moved into an apartment in which her husband resided for thirteen years and she wanted to deepen her acquaintance with her immediate surroundings. Through a series of drawings, Prince catalogued many of the different objects in the apartment, all the lamps, all the pots and pans, all the containers on the top of the fridge, all the images of American history, and so on.